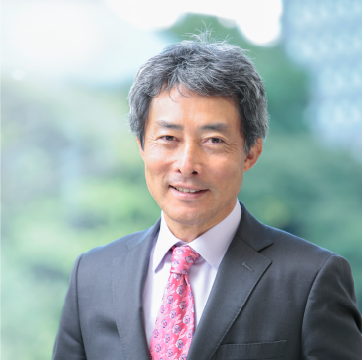 The current real estate market is becoming more internationalized than ever, with the increasing risk of fluctuations in the market itself, and the transaction form itself is becoming more complex and diversified, making the role of real estate asset managers even more important.

In May 2012, IDERA Capital Management Ltd. emerged as a new powerful real estate manager by combining forces of Atlas Partners Japan Ltd. and MK Capital Management Corporation, each of which had about 10 years of operating track record in the Japanese real estate market.

Building on solid financials and synergies achieved by the merger, we possess unmatched asset management skills, extensive fund management experiences spanning many years, and top-notch product development capabilities. In the Japanese real estate market that offers scale of developed economy, reliable legal system, public safety, full-fledged technology and environmental consciousness, IDERA has proposed various investment opportunities. Our attractive investment products and full varieties of services were delivered in a reliable and transparent fashion to our clients in the current investment climate.

In May 2014, IDERA faced another milestone with change in its ownership to Fosun Group ("Fosun"), one of China's leading private investment groups.

Since then, thanks to your continued support, we have dramatically expanded the scale of business, steadily increasing businesses not only with domestic investors but also with overseas investors, establishing a solid position as a real estate asset manager in Japan. Thanks to your support, we have been able to grow so far. We would like to express our sincere gratitude and appreciation to all of you involved.

We will continue to fully recognize the weight of our responsibilities as a real estate asset manager. We will continuously improve ourselves and grow so that we can provide even better services to all of you. We appreciate your continued support.
Chairman


We, as a unique real estate capital management company with broad knowledge and experience of real estate management, outstanding financial soundness, transparency, and superb responsiveness,
・Continue to create new opportunities and new value in real estate investment in Japan.
・Contribute to further develop Japanese real estate market with an international view.
・Commit to meet our investors' requirements, to increase our corporate value and then to realize all stakeholders' satisfaction.

We will operate our business with;
・Consideration and hospitality
・Good sense and comply with laws and regulations as a member of civil society
・Pride, Enthusiasm and Responsibility
・Foresight and challenging spirit to look one-step ahead
・Flexibility and speed, based on accurate situational assessment
IDERA, a coined term, created from the first letter of five key words
representing value of the new company.
We are the real estate "investment" professionals.

We focus on the "design" of new opportunity and fresh value.

We value challenge with the spirit of "entrepreneurship"

We strive to "realize" all stakeholders' satisfaction and happiness.

We pride ourselves in our "action" with utmost professional pride, genuine passion and strong sense of responsibility.